What Can Cosmetic Dentistry Fix?
Posted by Dr. Peng on Nov 18 2018, 05:00 AM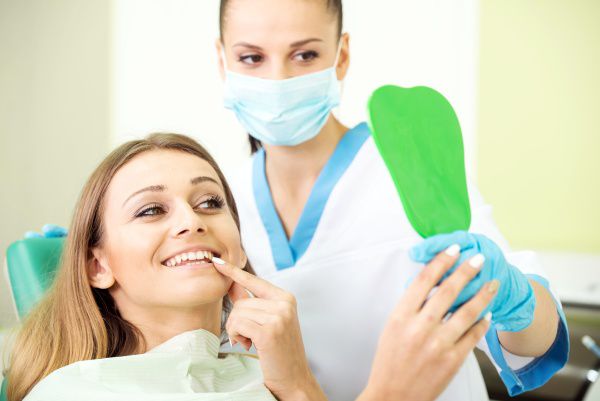 Not very many people lose their baby teeth, and in exchange, get perfect adult teeth that need nothing done to them. There is always something that can be done to improve your smile. Enhancing your smile means enhancing your life. So, what happens when you get to your dentist, and you ask them about cosmetic dentistry. Your dentist will go over everything with you but having knowledge beforehand will help you save time and money and give you options that you may not have had before.
What is Cosmetic Dentistry?
Simply put, it is the service in which a dental professional uses traditional and advanced techniques and dental materials to maximize the overall functionality and appeal of your teeth. Most problems must be solved with more of a practical approach, such as cavities, gingivitis, gum disease, over and underbites, etc. Some people need specialist dentists like orthodontists to ensure their teeth move into the correct position using braces, retainers or clear aligners. The teeth must be problem-free before discussing any cosmetic work. Therefore, we will prioritize the work based on what you need, including cosmetic dentistry.
Cosmetic Dentistry Solutions
Choosing a solution to your cosmetic problems is done with the help of your dentist. There are always options for every situation, but they will give you the best one, and why it would work best for you. You should be able to trust in your dentist's expertise in choosing the right option. Here are the most common cosmetic dentistry procedures and materials:
Teeth Whitening
This is a simple procedure that uses harmless products and natural remedies to whiten your existing teeth. Some procedures even have nutritional benefits for your enamel and the overall health of your teeth.
Dental Veneers
A veneer is a thin surface that consists of porcelain or other materials that covers the natural tooth to give the patient a completely different appearance. The veneers are placed strategically so that they do not interfere with normal functions, like eating, drinking or talking.
Dental Bonding
There are several kinds of dental material used for bonding, such as Amalgam, but the basic idea is that the dentist uses the putty-like substance to mold to an existing tooth, so it can be shaped to correct the defect. Misshapen or crooked teeth that appear intermittently in a smile may be a good candidate for dental bonding. The dentist applies the putty, then hardens it with a special tool with a UV light. They will then finish shaping, and polishing the bonding material so that it looks exactly like the existing teeth.
Dental Crown
The dental crown process is when a dentist takes a mold of the decayed or damaged tooth before making a dental crown out of artificial material. The dentist will then fit the crown over the tooth where it sits, just above the gum line. In comparison to veneers, crowns cover the entire exposed tooth, while veneers cover just the front part of the tooth. More Options Depending on your tooth situation, you may get inlays or onlays, which are fillings that can be gold, silver, or tooth-colored material. If you have missing teeth, a bridge may be used, which is when caps are used on either side of the gap, where a false tooth is placed in between. Obviously, braces are another option that an orthodontist will help you with if you need complete or partial jaw or tooth alignment. Request a cosmetic dentistry appointment here: https://ismiledentalohio.com or call iSmile Dental Group LLC at (614) 459-3229 for an appointment in our Columbus dental office.   Source: https://crest.com/en-us/oral-health/life-stages/adults/what-is-cosmetic-dentistry-costs-types