Same-Day Crowns for a Quick Smile Makeover
Posted by DR. PENG on Jul 29 2021, 12:03 PM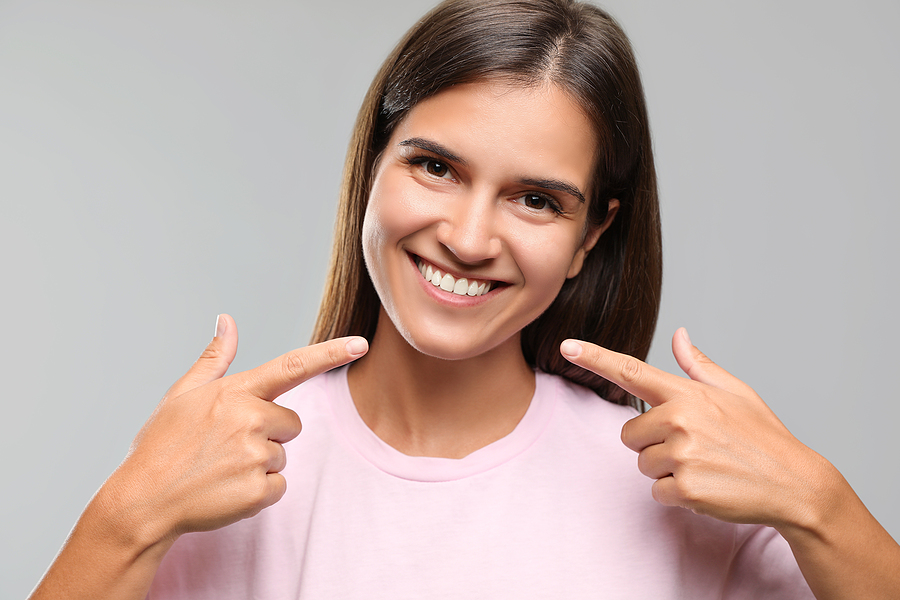 Dental crowns are restorations made from tooth-colored ceramic used for various dental restorative and cosmetic purposes. 
Conventional dental crowns take a few days to 2 weeks to be fabricated and placed on the teeth. However, as the name suggests, same-day crowns can be fabricated much faster, making the process more convenient and effective.
At iSmile Dental Group in Columbus, Ohio, we've helped many patients recover their smiles using same-day crowns. In this blog, we're getting into how same-day crowns are made and their main advantages. 
How Are Same-Day Crowns Made?
Same-day crowns are fabricated using CEREC technology (Chairside Economical Restoration of Esthetic Ceramics). CEREC is a highly advanced method of making oral restorations from dental-grade ceramic using CAD/CAM technology. 
Before making them, Dr. Peng conducts a thorough diagnosis of your oral condition and determines your candidacy for same-day crowns. Then, she digitally scans your teeth using a hand-held scanning device and inputs the extracted data into the CAD/CAM machine.
The computerized device mills out the crown in just a few minutes from a small block of dental-grade ceramic. Once Dr. Peng places the crown on the tooth and checks for a suitable fit, she will bond it permanently using dental adhesives. 
What Are the Advantages of Same-Day Crowns Over Conventional Ones?
Here are some of the main advantages of same-day crowns that make them highly desired:
The process of scanning the teeth to create an impression is done digitally with CEREC technology. This method is much more comfortable for the patient. 
The precision of the CEREC technology digital impressions is far superior compared to physical molds. This makes the dental restorations more accurate.
The most impressive advantage of CEREC crowns is that they can be fabricated and placed on the teeth on the same day. This makes them more convenient for the patient as they can get a quick smile makeover.
The durability and strength of same-day crowns are excellent as they are made from dental-grade ceramic material.
CEREC same-day crowns can be customized to match the exact aesthetics of your natural teeth. This makes them indistinguishable when you smile, laugh, or talk.
Same-day crowns eliminate the need for temporary crowns to protect the prepared tooth surface as opposed to conventional restorations.
Same-day crowns are long-lasting. With optimum oral care, CEREC crowns last for many years without any hassle.
If you want to know more about same-day crowns, reach out to iSmile Dental Group by calling us at (614) 459-3229 or by scheduling an online consultation, and we'll be happy to guide you further.