Now Is the Time for a Professional Dental Checkup
Posted by DR. PENG on Mar 11 2022, 04:36 AM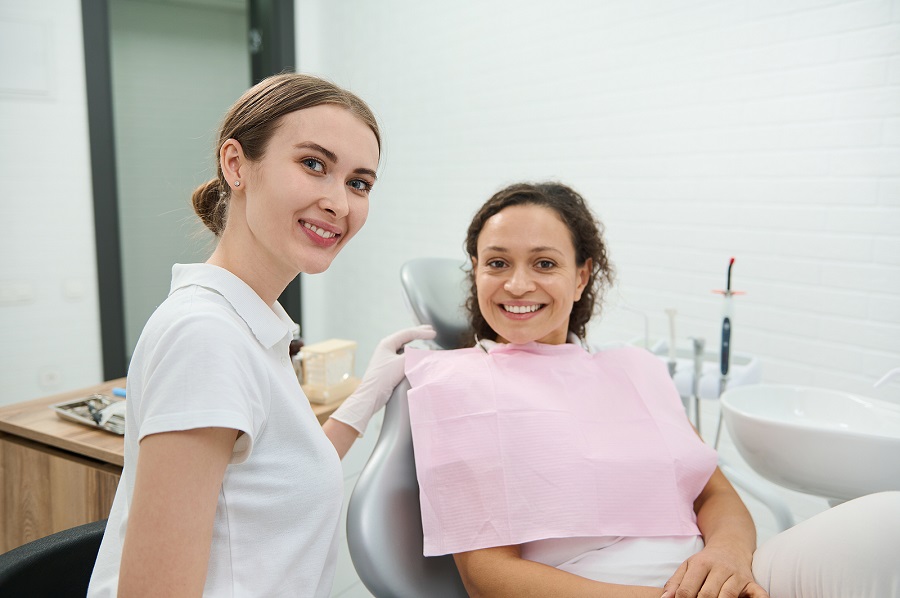 A regular dental checkup helps to keep your teeth and gums healthy. People who go for a regular checkup are less likely to deal with any serious issues. 
There are two aspects of a regular dental visit: the checkup and cleaning. The dental professional would check your overall oral health. X-rays are carried out to detect cavities, gum disease, and also tartar and plaque on your teeth. During the cleaning, your dentist removes any plaque or tartar buildup and cleans the teeth.
Is This the Time for a Dental Checkup?
Our body shows some signs to tell us that it is time for a dental checkup. The following are some of these indications that you should watch out for:
Toothaches: Toothache causes pain in the mouth that indicates a cavity. It could also mean gum disease. It is better to seek dental treatment if you are experiencing it for more than a day.
Bleeding gums: Bleeding gums could mean you have gingivitis. People who suffer from bleeding gums are more likely to be infected with periodontal disease. When there is an abundance of tartar on teeth and gums, it starts to bleed.
Teeth Sensitivity: Sensitive teeth result in tooth decay, worn fillings, gum disease, and loss of enamel. It becomes difficult to consume hot and cold foods or beverages as it causes severe pain in the teeth.
Bad breath: Bad breath is the result of poor oral hygiene. If you are encountering bad breath despite proper hygiene, go for dental care.
Loose or broken dental implants: It is necessary to check for pain in the area where the dental implant is. If the patient is not careful enough, dental implants tend to become loose or break. The patient should immediately schedule a dental appointment when this happens.
Why Is It Important?
Professional dental care offers many benefits. Some of them are: 
A dental checkup helps to avoid tooth decay, tartar, plaque, and cavities.
Gum diseases can be prevented.
Oral cancers can be detected early.
It helps in locating underlying health issues.
It treats bad breath and gives you peace of mind.
iSmile Dental Group educates patients on proper dental hygiene. For professional cleaning and examination, head over to 1151 Bethel Road Suite #301, Columbus OH 43220. Contact us at (614) 459-3229 or visit our website https://www.ismiledentalohio.com for appointments.