A Guide to Dental Implant Aftercare
Posted by Dr. Peng on Jun 4 2019, 05:39 AM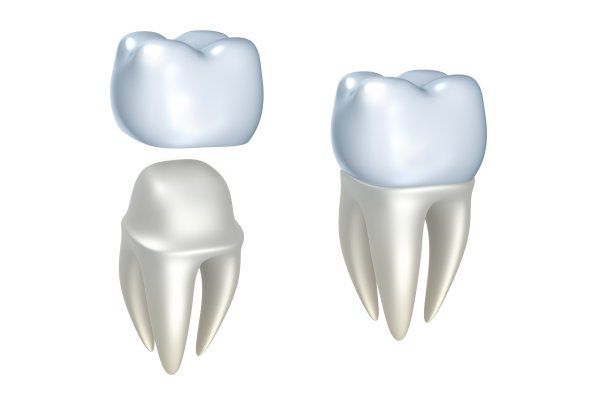 Many people are opting for Dental Implants to replace damaged or missing teeth. Since getting dental implants is considered oral surgery, it is important to follow certain aftercare tips as you would with any other kind of surgery. Following the aftercare tips listed below should ensure your dental implants heal well.
Dental implant and crown aftercare
While there is likely to be some discomfort for several days following dental implant surgery, there are things that can be done to help deal with the pain. You can also take steps to prevent irritation or an increased risk of an oral infection. Below are four important care techniques to use after dental implant placement:
Practice good oral hygiene
First, it is vital to practice good oral hygiene following a dental implant procedure. While good oral hygiene is always necessary, there is increased importance after dental implant and crown placement. This is due to the affected area being more vulnerable. Ensuring good oral hygiene starts by practicing a consistent dental routine. This should include a thorough brushing several times each day, flossing and using mouthwash at least once a day and checking the mouth to ensure there are not any health concerns.
Always remember to floss
Flossing promotes general oral health. However, it is perhaps most important following dental implant and crown placement. After dental implant surgery, the mouth, particularly the area that is affected by the procedure, is increasingly vulnerable to bacteria, which can cause an oral infection. While brushing can remove most of the acid and food particles that can cause an oral infection, there are some parts of the teeth brushing cannot reach. This is true for the areas between teeth. It is crucial to floss after each meal for several weeks after dental implant treatment.
Avoid harmful foods and drinks
Another great way to ensure bacteria does not harm the gums and teeth surrounding the dental implant is to not allow bacteria to reach the affected area in the first place. When sugar and other acidic ingredients gather in the mouth, the buildup of bacteria will attack the teeth and gums. Consider avoiding too much sugar, as well as other acidic food types, after a dental implant operation. Additionally, avoid very hot or cold food or drinks as they can cause increased sensitivity in the affected azrea.
Visit the dentist
Finally, it is important to make it to all of your scheduled dental checkups. During a dental checkup, the dentist can examine your mouth, conduct an oral examination and various testing procedures and ensure there are not any oral health concerns. Also, a routine dental cleaning schedule can prevent tooth decay, gum complications and various other oral health problems. This upkeep is important following a dental implant procedure.
The bottom line
Taking good care of your new dental implants is vital for their success. Using this guide should help ensure your implants heal quickly without issues. Are you considering a dental implant in the Columbus area? Get more dental implant information at . Check out what others are saying about our dental services on Yelp: Dental Implants.