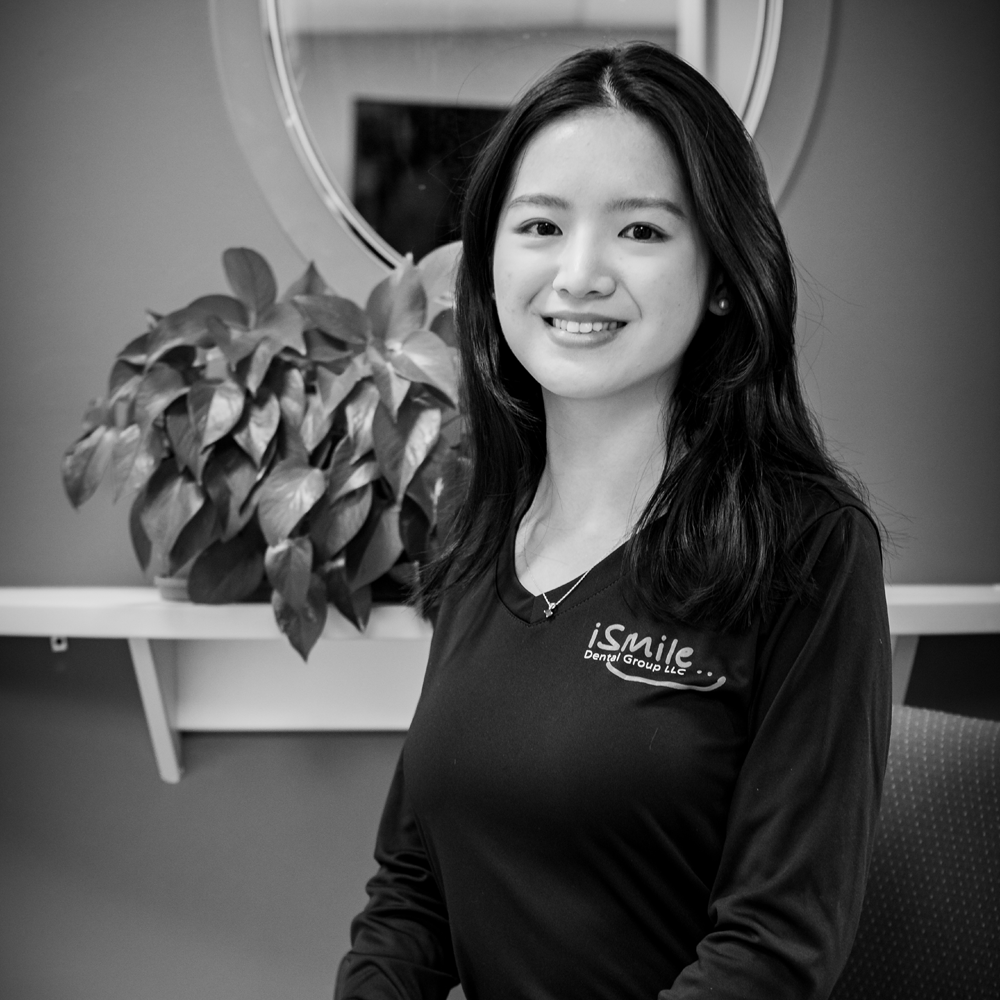 Tingy Chen
Tingy is the Scheduling Coordinator and Front Desk Manager at iSmile Dental Group. She began working in a dental office after finishing a degree in Marketing at Auburn University in 2019. Her role at the dental office is to provide a well-run schedule that ensures the flow of the dental office is on time and efficient. As Scheduling Coordinator, Tingy enjoys walking her patients through their visit, from the initial phone call until the walk out the front door after a great dental experience. At home, Tingy loves her two cats, Tina and Louise!
Evelyn Beal
Evelyn is our Receptionist and Case Coordinator here at iSmile Dental Group. Born and raised in Columbus, she knew from a young age that she enjoyed spending her time helping others. Her first job was at a restaurant where she started as a host and worked her way to serving tables. After having that job for almost 4 years, she decided she wanted a change of pace and a different environment to showcase her customer service skills. While she was working as a server and thinking about a new job, the iSmile group came in for dinner and offered her the opportunity to work with us! She accepted and is now thoroughly enjoying the dental field. Evelyn loves hanging out with her two cats at home, as well as practicing music on her guitar and piano.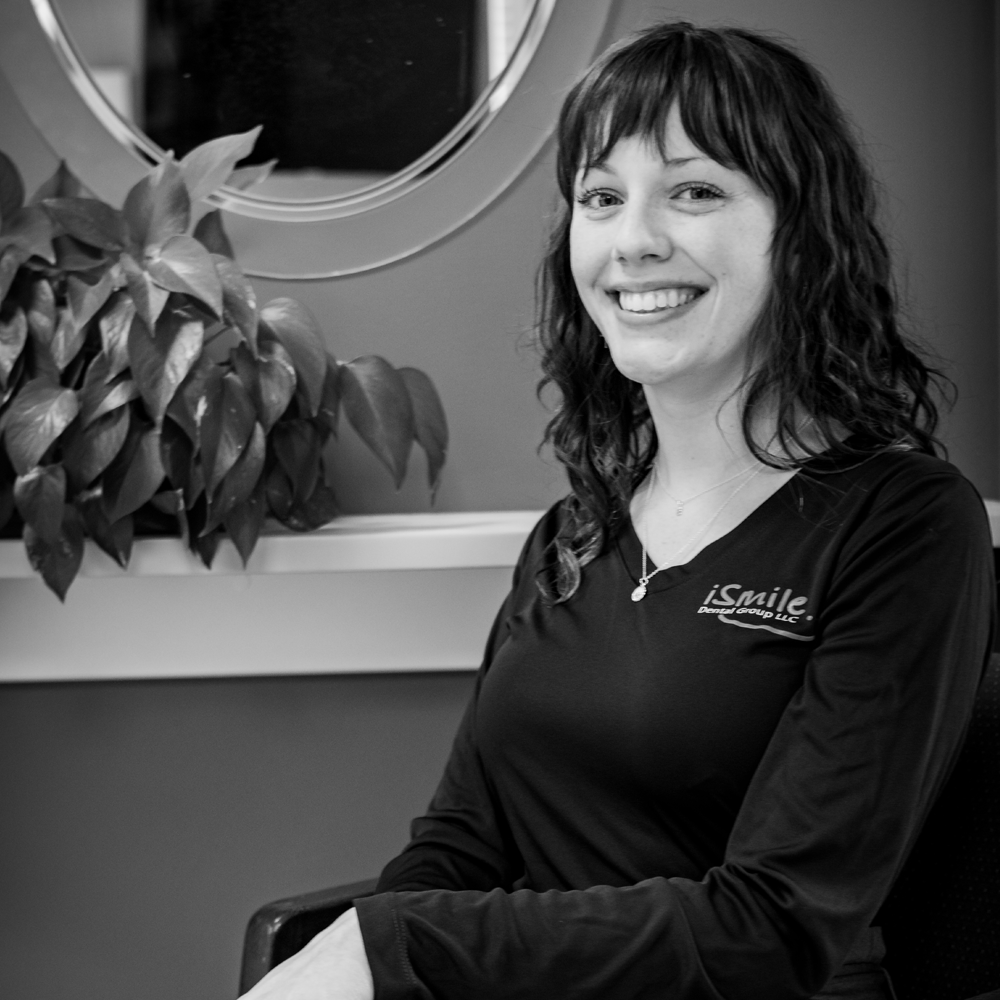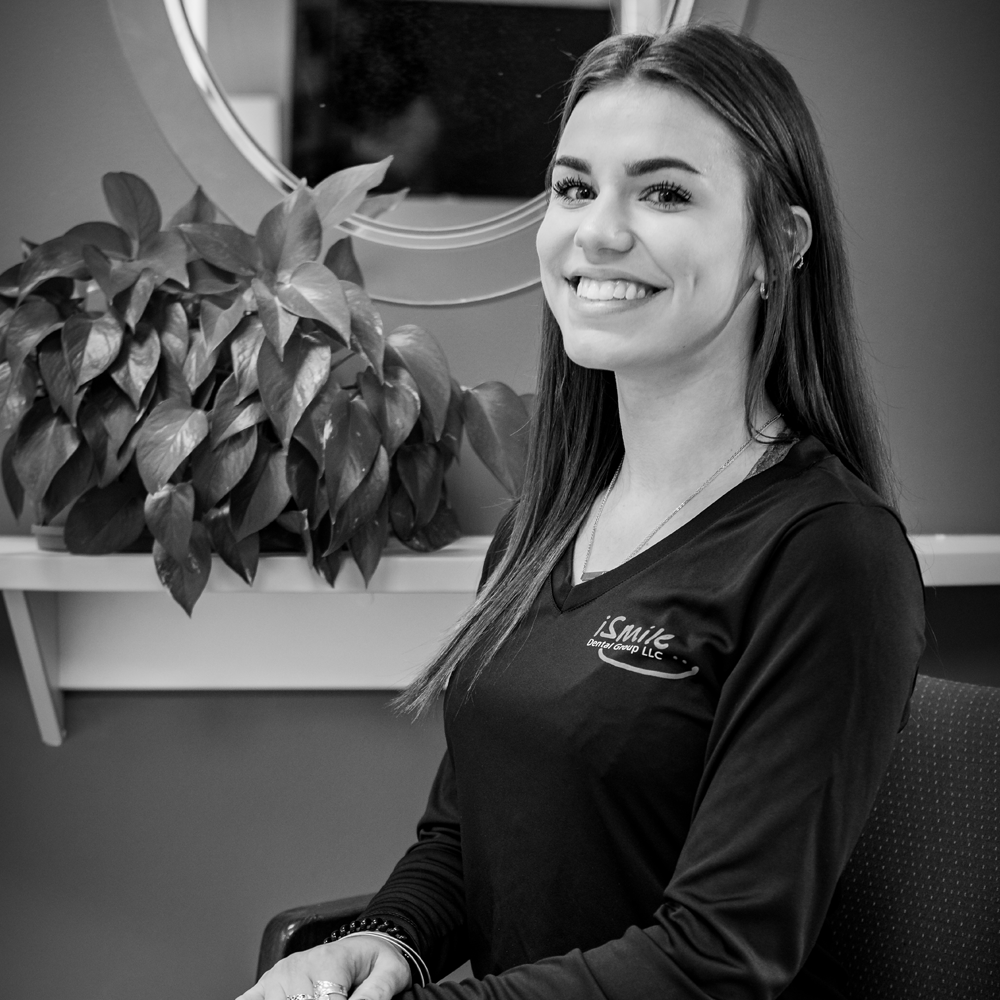 Andrea Wells
Andrea is a Dental Assistant here at iSmile Dental Group. She was born and raised in Columbus and worked as a hostess and server for three years before being welcomed into the iSmile family. In her free time, Andrea hangs out with her friends, family, and son, a little black kitten named Fitz. Andrea is new to the dental field but is excited to be learning and working in dental to help improve people's smiles and keep mouths healthy and clean! She hopes to continue on this career path and maybe become a hygienist herself.
Rana Schorr
Rana is our Registered Dental Hygienist. Rana chose Dental Hygiene because she loves helping people and believes a smile is priceless. A 2003 graduate of West Liberty State College's Dental Hygiene program, she went on to practice in West Virginia for the next 13 years. In 2016, Rana moved to Columbus to live with her husband, Will, and their 2 children Lilly (11) and Cam (9). On days off, their family and 2 dogs, Sabra (12) and Ziva (9), can be found out and about exploring nature. Although West Virginia is home, Ohio is growing on Rana and she looks forward to helping you with your dental needs!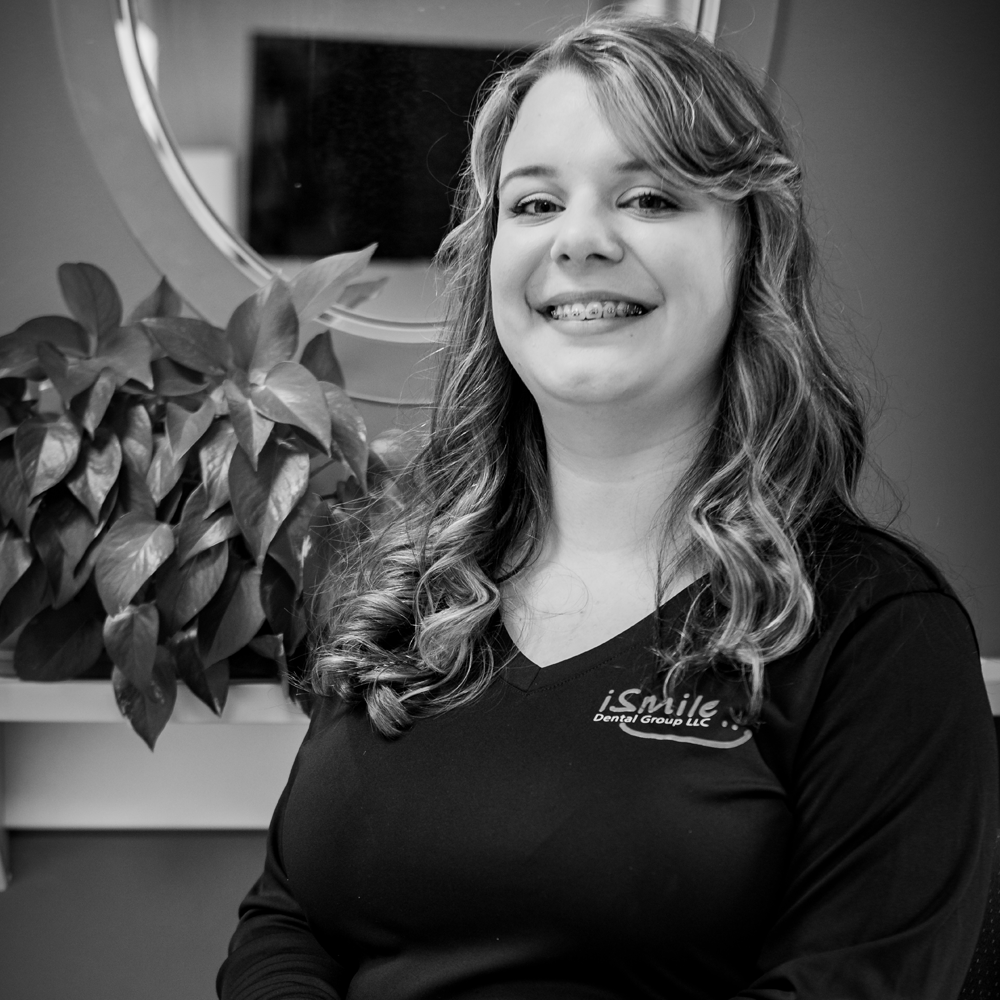 Larissa Muravski
Larissa is the Office Manager here at iSmile Dental Group. Born and raised in New Jersey, she moved to Columbus, Ohio in pursuit of a career after graduating high school. Larissa was in college when she realized she wasn't sure exactly what career field she wanted to pursue. The dental field found her when she became a Patient Coordinator for a dental group in Dublin, Ohio. Eventually, Larissa found iSmile Dental Group and was trained by Dr. Peng to become a Dental Assistant. After working for a year as a DA, Larissa moved back to the front office to become the Office Manager for the group. Larissa looks forward to returning to school to become a Registered Dental Hygienist and continue her love of helping other people. Larissa enjoys making art and spending time with her rescue dog, Julie, and her cat of 4 years, Jaxon.
Diamond Rayo
Diamond is our enthusiastic Clinical Manager. She graduated in the state of Ohio and became a Certified Dental Assistant by graduating from Assist to Succeed Dental Assisting School in 2018. As soon as she graduated, Dr. Peng gave her the opportunity to start at iSmile Dental Group. Diamond has assisted Dr. Peng through oral surgery, orthodontic procedures, and general dentistry. She loves working with Dr. Peng and her colleagues. She is willing to go above and beyond for patients. She loves good food and spending time with her loved ones.